Basketball Playbook App
for iPad
Design & Organize Plays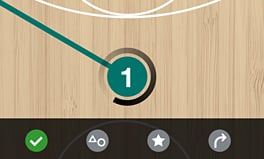 Fast & precise drawing tools
Convenient sets & categories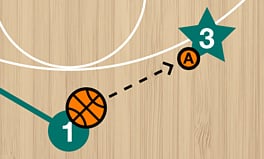 Unique 'Pass View' for ball movement
Share & Print Playbooks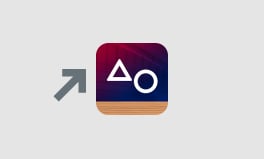 Share with your team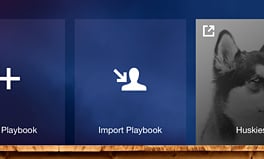 Import & edit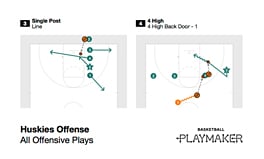 Send PDF Playbooks
Make Instant Adjustments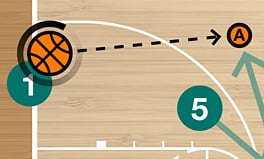 Draw a new play in seconds
Quickly change existing plays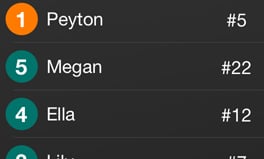 See player names & positions
Maximize Player Comprehension
Drag & drop position assignments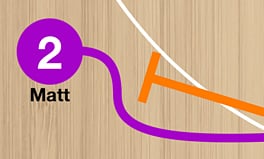 Custom colors & labels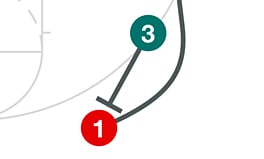 High visibility HD graphics
Free Features
We're coaches, so we understand the need to prove that something new works before implementing it with your team. That's why we're offering a free version of Basketball Playmaker - so that you can try the app before upgrading to PRO. Here's what you'll get for free:
Create one playbook with up to 3 offensive & defensive plays.
Choose a court type for any level: youth, high school, college, pro & international.
Edit up to 3 sets for offense & defense.
Assign a full court or half court background for each set.
Playbook settings for 2, 3, 4 & 5 player per side teams.
Choose from 35 high quality mascot photos for your playbook cover.
Enter player names in the roster panel & assign positions with drag-and-drop.
Flip any play instantly.
Duplicate or Flip+Duplicate any play for fast diagramming of sets.
Identify a key player, choose smooth or straight lines, show zigzag lines for dribble motion, show multiple passes for ball movement & draw zone defense responsibilities.
Customize position labels and line colors.
Choose between three end caps for your assignments: arrow, T (for screens) and dot.
Select a wood court or white background for optimal visibility under any lighting conditions.
Name your plays & assign them to any of our pre-defined play categories for instant access.
Pro Features
Flag Playmaker PRO includes our free features plus:
Share & import playbooks. Quickly distribute playbooks to your coaches and players for importing into Playmaker.
Send playbook PDFs. Send your playbook in PDF format for viewing and printing.
Create unlimited sets. Customizable templates make adding new plays fast.
Design unlimited offensive & defensive plays. Have your full playbook at your fingertips & add new plays whenever inspiration strikes.
Set up unlimited play categories. Organize your plays for instant access to the right play for any situation.
Create unlimited playbooks. Perfect for organizing scout team playbooks or for coaches who have multiple teams.
Requirements
Basketball Playmaker works on iPad with iOS 7.0 or later.
To share playbooks between devices, import shared playbooks & send PDF playbooks you'll need to have an internet connection, the Pro upgrade and a Playmaker Account.
To print playbooks you'll need to send them from Playmaker to a computer with a printer.